Today's the Final Day to Be Considered for the $5K EIDL Grant
If your business is located in a low-income area, today, December 10, 2021, is the last day to be considered for the $5K Supplemental Advance. The SBA cannot process any Supplemental grants after December 31, 2021, so if you qualify, today is the final day to apply.
Here's what you need to know about the EIDL program deadlines and some helpful tips to get approved.
$5K Supplemental Advance Deadline is Today
To be considered for the $5K Supplemental Advance, you must apply for the EIDL program by the end of today. The SBA cannot process Supplemental grant applications after December 31st, so it "strongly encourages" eligible small businesses to apply by the December 10, 2021 deadline to ensure adequate processing time.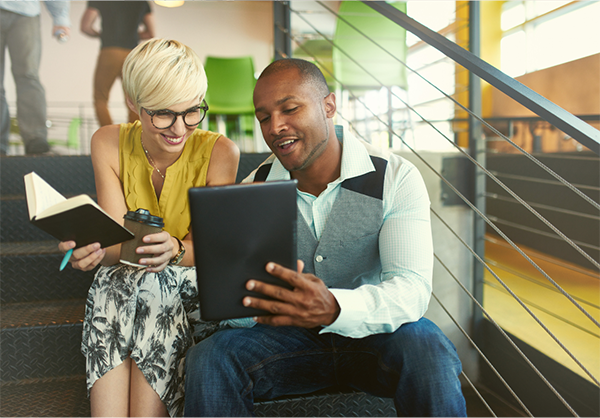 To qualify for the $5K Supplemental Targeted Advance, you must have 10 or fewer employees, and show a 50% reduction in revenue compared to the previous year. The reduction in revenue can span any eight-week period beginning March 2, 2020.
After applying to the EIDL program, the SBA will automatically send an invite by email if you are eligible for the advance.
EIDL $10K Advance and Loan Deadline is December 31st
The deadline to apply for the EIDL program's $10K Targeted Advance (TA) or low interest rate loans, is December 31, 2021. To qualify for the TA program, you must have fewer than 300 employees and demonstrate a 30% reduction in revenue compared to the previous year.
Additionally, the EIDL program provides access to low-interest loans—up to $2M with a 30-year term—making an EIDL loan hard to beat. You can still appeal a denial, request a reconsideration, or request an increase, as long as you apply to the program by the end of this year.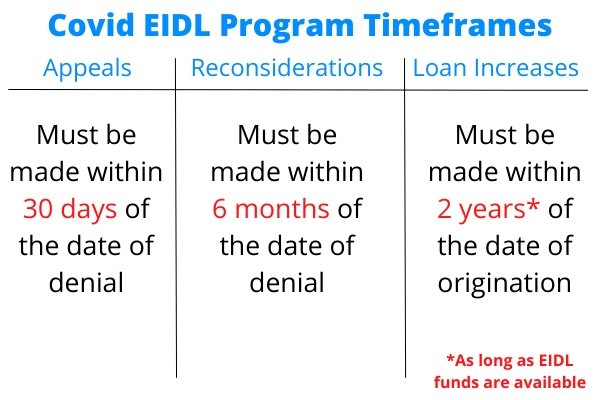 Top 5 Tips To Get Your EIDL Application Approved
If you have not applied for the EIDL program, or you have and are still awaiting approval, we've compiled the top tips on getting your application accepted based on our experience helping thousands of businesses.
Double check the amount you qualify for: You can check the total amount you qualify for by using the calculator on your Skip dashboard under services, or sign up here to open a free account.

Type in your 2019 revenue, COGS, and any EIDL funding to date into the calculator, and click calculate to determine your total potential EIDL amount.
Determine approval amount with Cash Flow Calculator: If you are applying for a loan over $500K, an SBA officer may conduct a cash flow analysis–especially if they have concerns about your ability to repay.

We created a cash flow calculator that mirrors the calculations that the SBA makes, so you can check yourself.
Use your 2019 address on the 4506-T form: While this may seem counterintuitive, you need to put your 2019 business address on your 4506-T form, because it must match the address on your 2019 tax transcript. Even if you've moved your location, use your 2019 address. This was a major cause in delays for many applicants.
Consider cash flow add-backs: Cash Flow add-backs are expenses that are added back into the profit of a business. In order for an expense to be an eligible add-back, it has to be a one-time expense or change.

Adjustments to owner's compensation and certain personal expenses are a couple examples of add-backs. Cash flow add-backs can make a big difference in whether your EIDL loan is approved–or not.
If you are denied, apply for reconsideration: It can feel defeating if your EIDL application is denied, but if you believe you qualify, apply for reconsideration right away. Apply for reconsideration through your EIDL portal or follow the direction in your denial letter.
Get Personalized EIDL Help For Your Business
Do you have other EIDL questions or just need help getting approved? We now have former SBA loan officers on our team of experts to help you get the funding you need. Get ongoing, personalized, 1-1 funding help from our team by joining Skip Premium today.